Red Chile Strawberry Jam
Regular price
Sale price
$6.99 USD
Unit price
per
Sale
Sold out
Get ready for a mouth-watering experience with our Red Chile Strawberry Preserves! We've combined the sweetness of fresh, juicy strawberries with the bold flavor of spicy red chiles to create a unique and unforgettable taste. Spread it on toast, muffins, or use it as a glaze for your favorite meats - the possibilities are endless!
Our preserves are made with the freshest ingredients and no artificial flavors or colors. Give your taste buds a treat and try our Red Chile Strawberry Preserves today!
How to use

Red Chile Strawberry Preserves are a delicious and unique way to enjoy a classic breakfast staple. Spread it on toast or English muffins, swirl it into oatmeal or yogurt, or use it as a sweet glaze for meats like chicken or pork. The spicy kick of the red chile peppers perfectly balances the sweet and tangy flavor of the strawberries, making it a versatile addition to your pantry. You can also use it as a filling for homemade pastries, such as turnovers or thumbprint cookies, or as a topping for ice cream or cheesecake. The possibilities are endless with this flavorful and bold preserve!
Ingredients

Sugar, water, strawberries. jalapeno peppers, bell peppers, pectin, chile powder, citric acid.
How to Purchase In-Store

Want to grab Red Chile Strawberry Jam on your next grocery store run?

Thank you for the support! We couldn't make any of our products without customers like you. Find our products in New Mexico grocery stores such as:

Albertson's
Smith's
Sprout's Farmers Market
Lowe's Corner Market
FoodKing

If you don't find what you are looking for, the best thing to do (and this helps us out more than you'll ever know) is to smile and ask the store manager nicely to carry more products from Cibolo Junction!
Share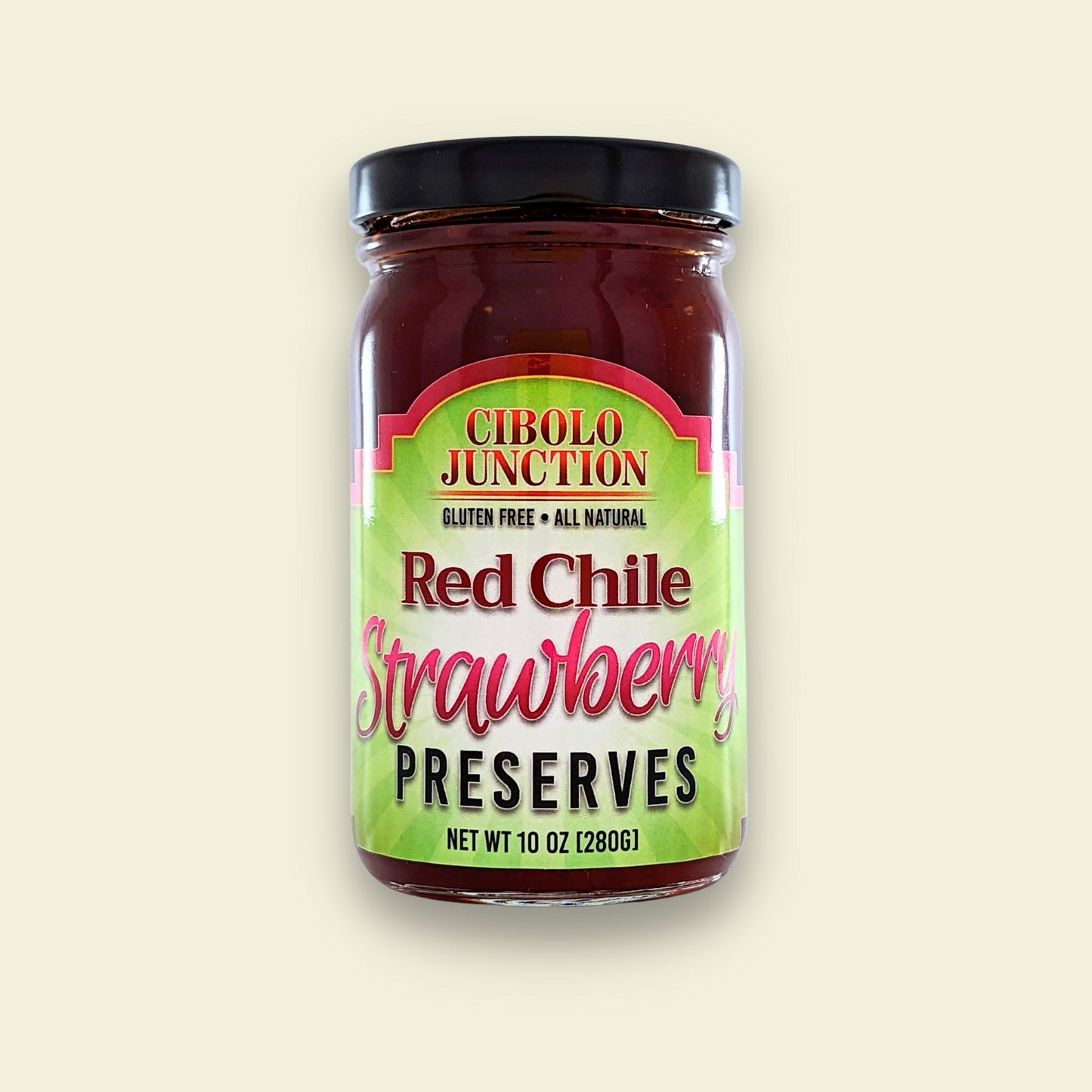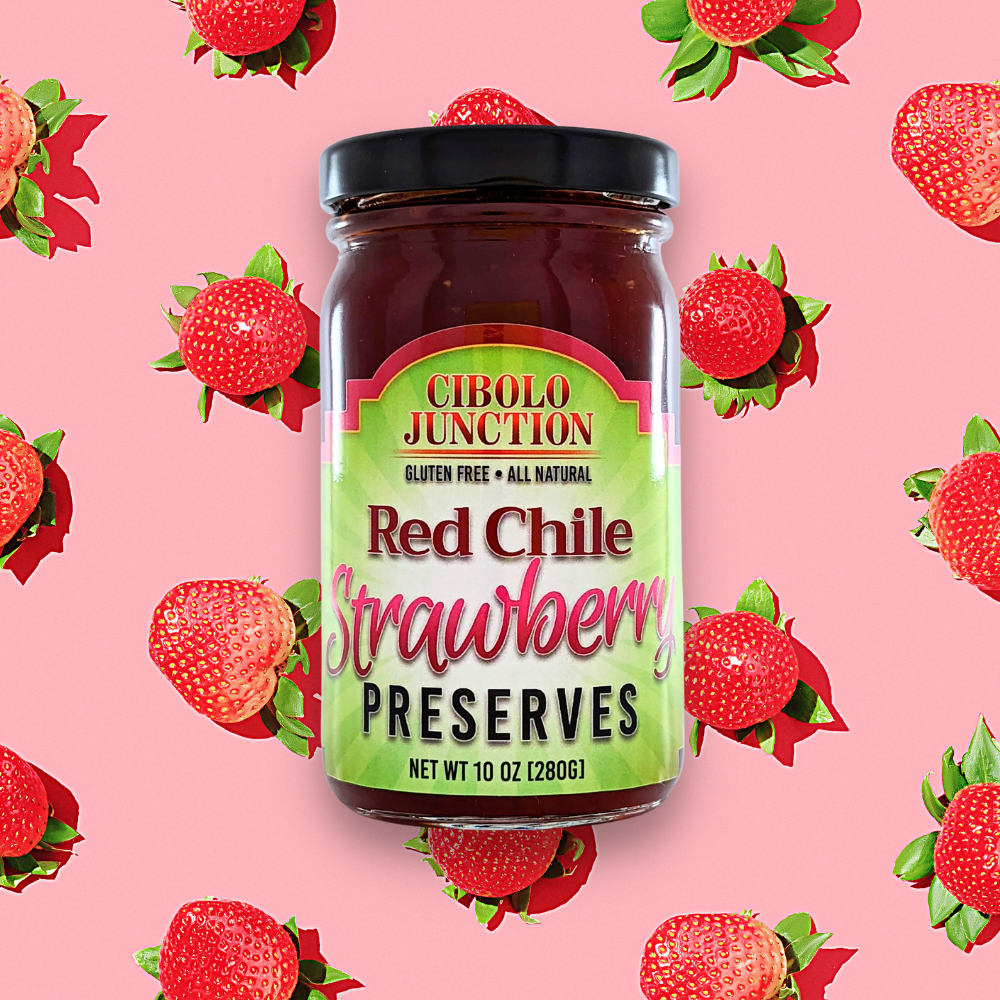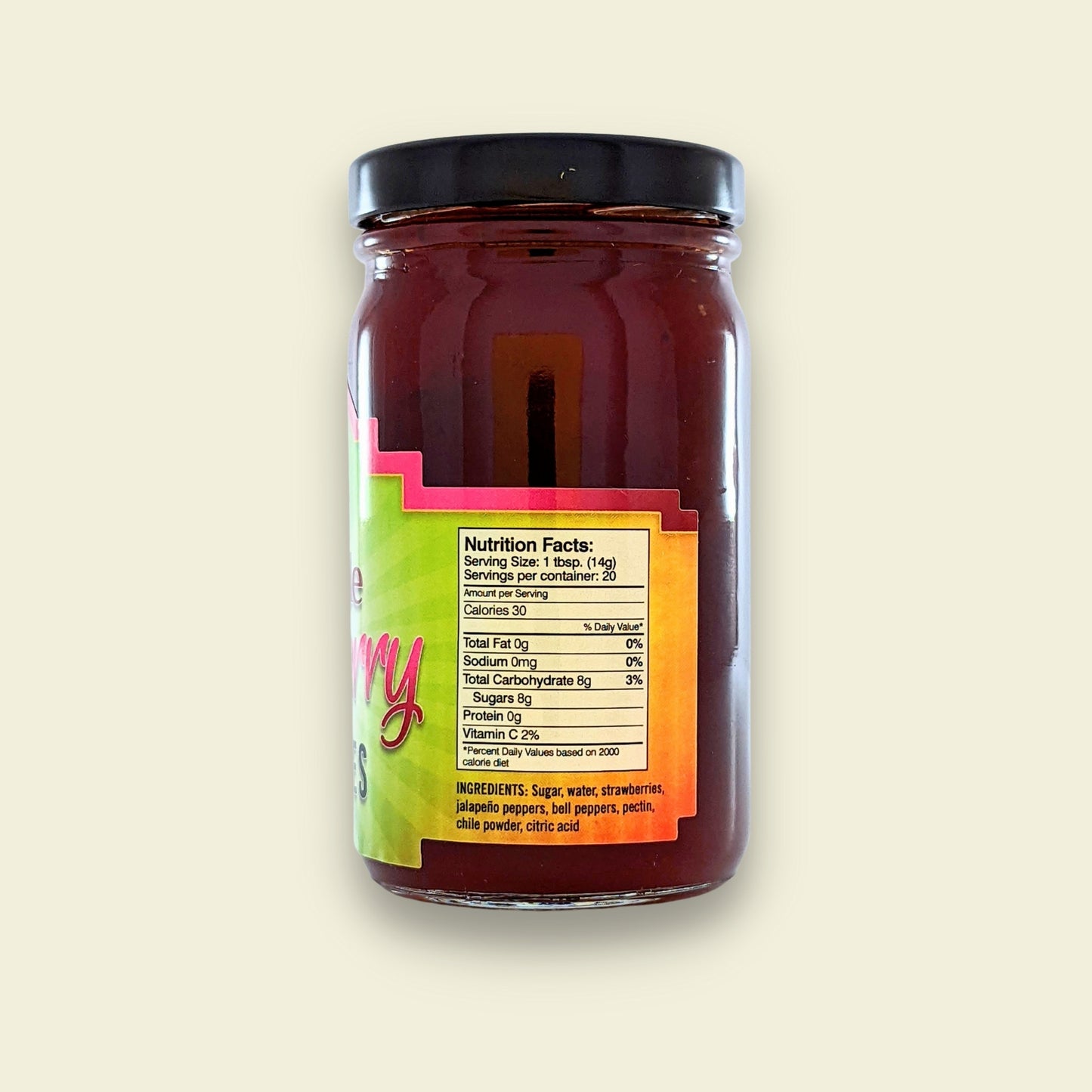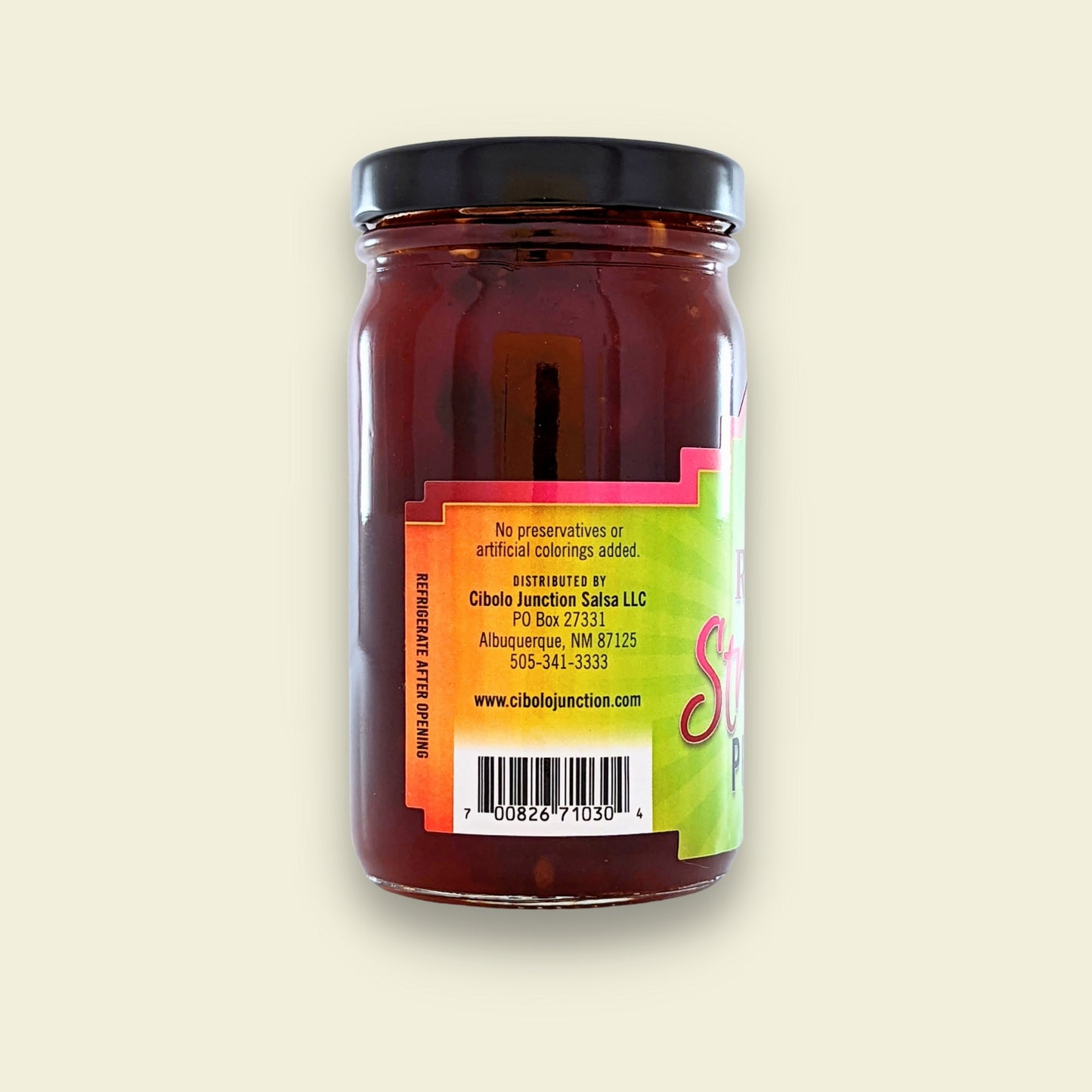 Try Red Chill Strawberry Preserves on Cornbread.
Red Chile Strawberry Preserves on cornbread is so tasty. It's also fantastic on a ham sandwich. I don't think there is a bread on which this wouldn't taste good. The combination of sweet strawberry and slight chile bite is absolutely delicious.
Excellent Jam Combo
We lived in New Mexico for several years and enjoyed the memories your product brought back. Very tasty. Thank you, Best regards.
Miss this
We reside in CT. Hubby is from Grants,NM. We still have specialties from home sent here. Including this jam. Thank you