Feast Day Posole Stew Mix
Regular price
Sale price
$6.99 USD
Unit price
per
Sale
Sold out
Cibolo Junction's Feast Day Posole Stew Mix has everything you need to make a warm and nourishing traditional meal. In Pueblo homes, posole is the main dish for a New Year's celebration and is believed to bring good luck to loved ones.
Cibolo Junction's Posole Stew is a traditional dish that has been enjoyed by people in New Mexico for generations. This stew is made from soft hominy, coriander, and a blend of real New Mexican spices. With just a heating up, this meal can be enjoyed year round at any time of day.
✔ Traditional southwestern flavors
✔ Just heat it up and serve! 
How to use

To make Cibolo Junction's Feast Day Posole, first, you need to bring 4 and a half cups of water to a boil. Then, you add the package's contents into the boiling water. After that, you need to reduce the heat and let it simmer for around 60 minutes (or longer) until the hominy looks and feels the way you want it to be.
Ingredients

Ingredients: Hominy, Soup Base, Red Chile Pepper, Onion, Sugar, Coriander, Garlic, Oregano, Celery, Cumin, Black Pepper, and Cloves.
Nutritional info

Contains Vitamin B, Vitamin B1, Vitamin B, Folate (Vitamin B9), Vitamin C, Iron, and Magnesium
How to Purchase In-Store

Want to grab Cibolo Junction's Feast Day Posole Stew Mix on your next grocery store run?

Thank you for the support! We couldn't make any of our products without customers like you. Find our products in New Mexico grocery stores such as:

Albertson's
Smith's
Sprout's Farmers Market
Lowe's Corner Market
FoodKing

If you don't find what you are looking for, the best thing to do (and this helps us out more than you'll ever know) is to smile and ask the store manager nicely to carry more products from Cibolo Junction!
Share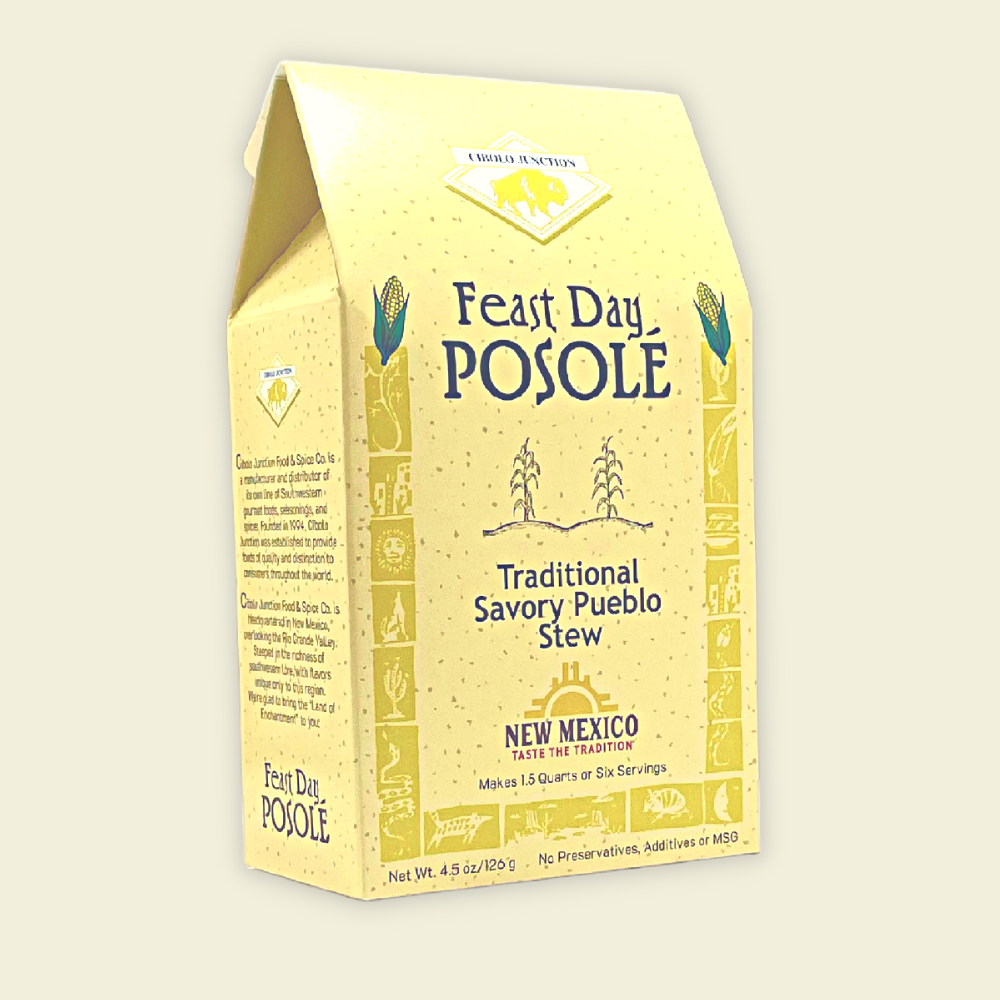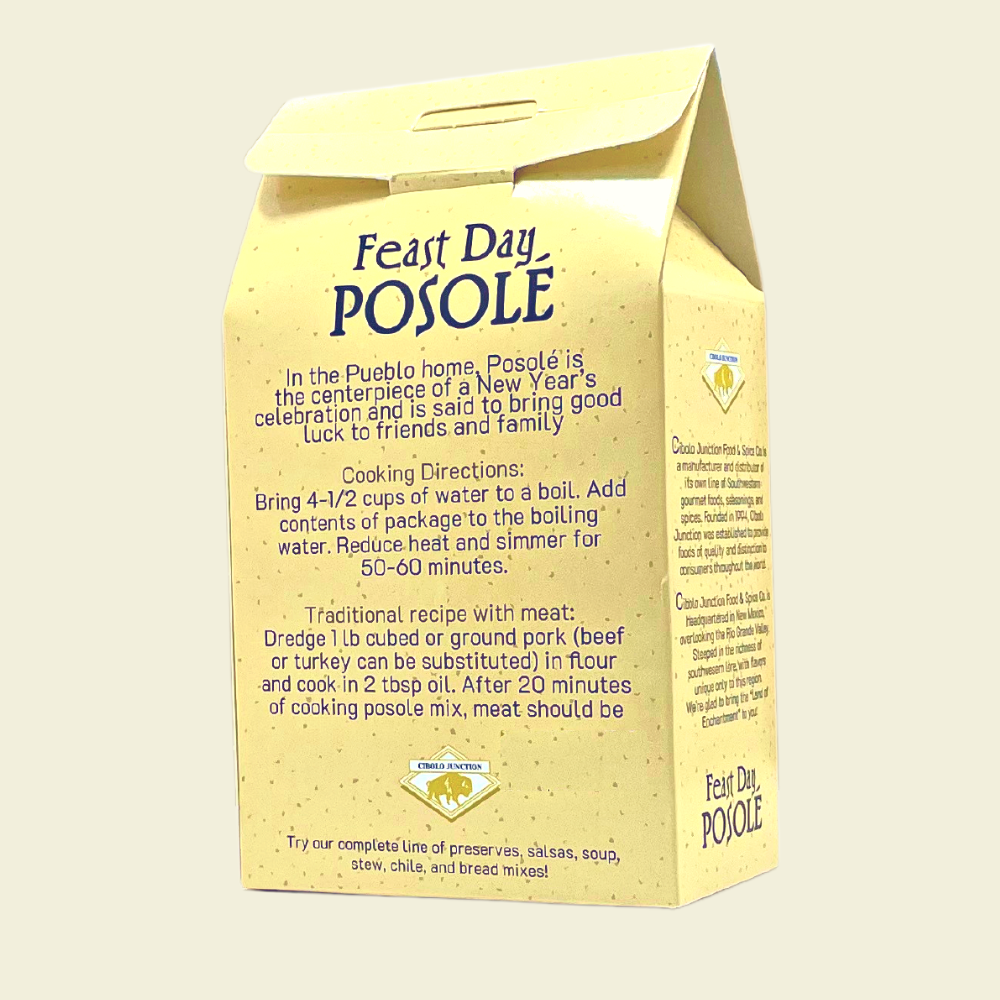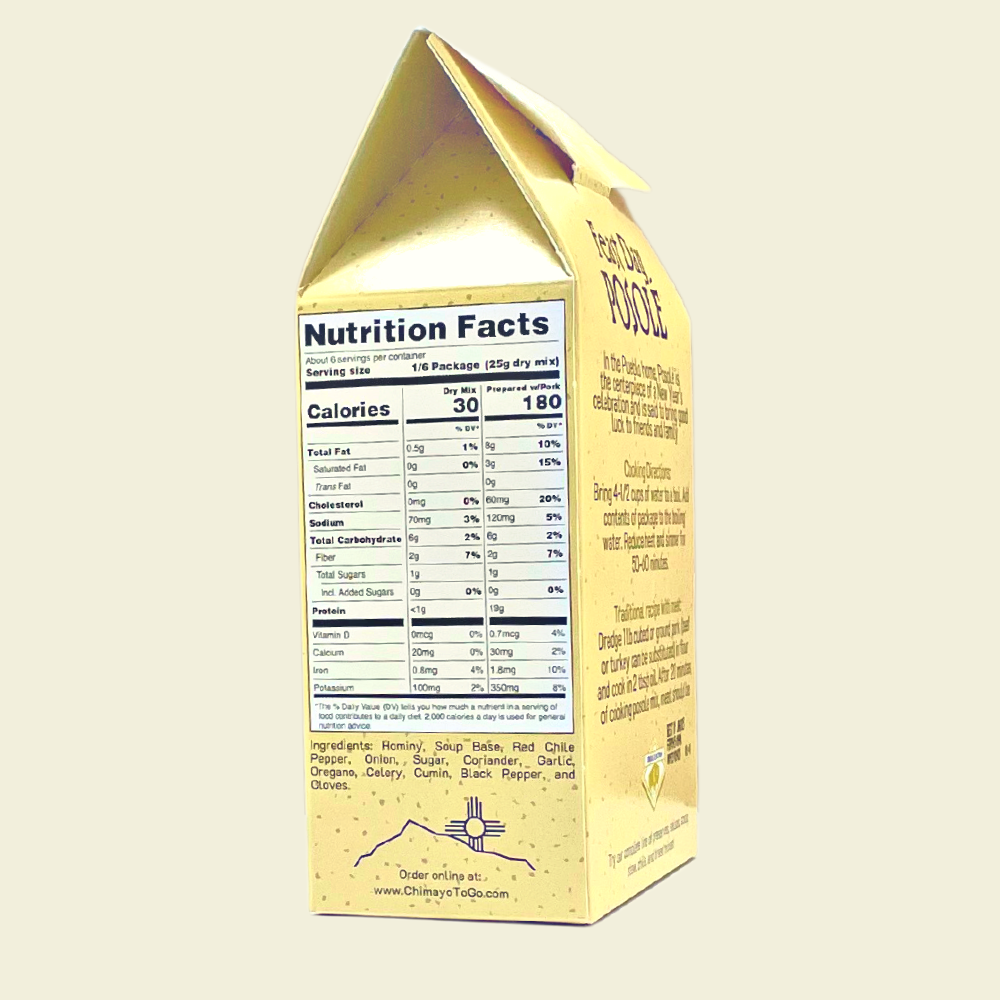 It was delicious. Wish there were a little larger.